conveyancing lawyer christchurch
We can guide you through the minefield of dealing with your Kiwisaver provider. This is a three stage application process for a HomeStart grant. We take the stress out of this process. Hence we work closely with
your bank or mortgage adviser to assist with your
finance application process.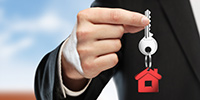 Investments Property – Buying "Off the Plans"
If property investing is your game then look no further for highly qualified advice on investment property purchases and getting the structure and tax effectiveness of your investment right. We understand investing and work closely with your accountant to ensure the best outcomes for you.
Our focus is helping you acquire those assets which matter to you. So we find the right legal structures to protect those assets form life's curveballs. When it comes to buying and selling real estate, after 30 years in practice, we can help you with anything, be it your first home purchase, a subsequent purchase, an investment property purchase or a commercial property.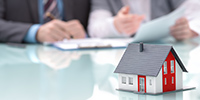 FREE Review of Auction & Deadline Sale
No, you are not seeing things! We offer a FREE review of auction or deadline sale packs for you and provide a written report for you at NO COST. Obviously we hope you will remember our service and come back to us to assist with your purchase but if you are unsuccessful at auction there is no fee.
Let's Start a Conversation
This Post Has Been Viewed 117 Times