THE VENDOR DIDN'T CLEAN THE HOUSE
So you bought a house and the vendor didn't leave it clean and tidy.  It's a story we hear all too often. A vendor doesn't bother to clean the house properly and sometimes, not at all. Surely there's a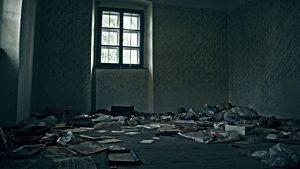 legal obligation to leave a home neat and tidy and to give it a proper clean. Right? Sadly, no there is no legal obligation contained in the widely used Auckland District Law Society form for the sale and purchase of property to leave a house clean and tidy.
BUT SURELY THERE'S A MORAL OBLIGATION
Most reasonable vendors will leave a home in a clean and tidy condition for the new owners. But if they do not do a proper job, or just don't clean the house at all, legally, you don't have a leg to stand on once settlement has occurred.
IF THERE IS EXTENSIVE RUBBISH AROUND THE SECTION
Sometimes a purchaser will tell us prior to settlement that there is rubbish on the section, sometimes even car bodies or parts. If you buy a home where there is extensive rubbish on the land or in the home and you want it removed prior to settlement, have your agent make this a condition of the contract.
PUT IT IN THE CONTRACT
Likewise, if you would like the house left clean and tidy before you take over, have the agent write in the agreement that it is an essential term of the agreement that the vendor leave the home in clean and tidy condition. That way, it becomes a contractual obligation, which can be enforced. If the vendor fails to leave the home clean and tidy prior to settlement or fails to remove that rubbish from around the section, we can require retention until it is done, or sometimes a deduction to allow you to get it done.
If you want quality legal advice from a specialist Christchurch conveyancing lawyer give me a call or go to our contact page and drop me a line and we will get back to you within 24 hours. We have 27 years' experience helping clients with the conveyance of their new home purchase.
This Post Has Been Viewed 501 Times