Tag: conveyancing
THE VENDOR DIDN'T CLEAN THE HOUSE
So you bought a house and the vendor didn't leave it clean and tidy.  It's a story we hear all too often. A vendor doesn't bother to clean the house properly and sometimes, not at all. Surely there's a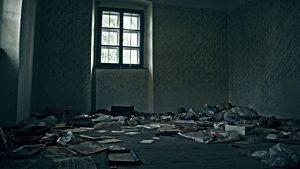 legal obligation to leave a home neat and tidy and to give it a proper clean. Right? Sadly, no there is no legal obligation contained in the widely used Auckland District Law Society form for the sale and purchase of property to leave a house clean and tidy.
BUT SURELY THERE'S A MORAL OBLIGATION
Most reasonable vendors will leave a home in a clean and tidy condition for the new owners. But if they do not do a proper job, or just don't clean the house at all, legally, you don't have a leg to stand on once settlement has occurred.
IF THERE IS EXTENSIVE RUBBISH AROUND THE SECTION
Sometimes a purchaser will tell us prior to settlement that there is rubbish on the section, sometimes even car bodies or parts. If you buy a home where there is extensive rubbish on the land or in the home and you want it removed prior to settlement, have your agent make this a condition of the contract.
PUT IT IN THE CONTRACT
Likewise, if you would like the house left clean and tidy before you take over, have the agent write in the agreement that it is an essential term of the agreement that the vendor leave the home in clean and tidy condition. That way, it becomes a contractual obligation, which can be enforced. If the vendor fails to leave the home clean and tidy prior to settlement or fails to remove that rubbish from around the section, we can require retention until it is done, or sometimes a deduction to allow you to get it done.
If you want quality legal advice from a specialist Christchurch conveyancing lawyer give me a call or go to our contact page and drop me a line and we will get back to you within 24 hours. We have 27 years' experience helping clients with the conveyance of their new home purchase.
SELLING AT AUCTION
Selling property at auction has become almost the norm these days. From a vendor point of view it is often a clever ploy because if there is anything at all dodgy about a property it forces the buyer to do their due diligence and maybe 'take a punt' on that unpermitted old conservatory or load bearing wall removed without consent! If buying through the usual conditional contract structure a buyer is more likely to require a vendor to deal with such issues by obtaining a 'certificate of acceptance' from the relevant council or for older structures, having a report from a qualified professional added to the LIM file.  From a purchaser's perspective however, it can be an expensive exercise if you do a full due diligence exercise on a property at your own expense.
 Vendors via their agent will traditionally provide a Land Information Memorandum (LIM) and sometimes, but not always, a building inspection report. For Canterbury properties it is also now common for all relevant EQC and Insurance related information pertaining to the earthquakes to be provided too. Of course, for a purchaser all of this means having a lawyer look through the auction pack and advise if there are any obvious issues with the information provided. It often adds up to in excess of 100 pages of information to be digested and reported on.
 It might also mean a purchaser obtaining a building inspection report at their own cost too if one is not provided and you feel it sensible to obtain one or your lender requires one. As a purchaser it is also necessary to have your finance 100% sorted and, having insurance in place from the fall of the hammer if successful. For obvious reasons, if buying in Canterbury, having insurance in place is absolutely vital! On occasion you may even need a valuation for your lender. For first home buyers there is also the need to make sure you have Kiwi-saver preapproval and Homestart too if hoping to use those sources of funding.
FREE AUCTION REPORT
We won't sugar coat it, if your conveyancing lawyer does the due diligence on the information provided properly and does not just give it a cursory glance, there is a bit involved. But if you are unsuccessful at auction two, maybe even three times and you get a bill from your lawyer for say $400 plus GST every time, it can get expensive very quickly. Add to that the possible cost of a building inspection report and valuation and you could be considerably out of pocket after a failed bid at auction.
so one of the services we offer for those looking at a property conveyance at auction is to review the particulars and conditions and all associated information and provide a written report, at no cost to our client. When you add that to the fact that when you are successful at auction our price for your conveyance is guaranteed once advised to you, and we have a lot of happy auction buyers. In our experience, the vast majority of people for whom we perform this service remember us and come back to us for their conveyancing when eventually successful, whether at auction or otherwise.