Tag:
conveyancing soliitor
BUYING AT AUCTION OR DEADLINE SALE
Selling property by auction or deadline sale has become almost the norm in post-Covid-19 Canterbury. What we are hearing from agents is that there are too few listings and too many qualified buyers contesting those listings that there are. Sound Familiar? If you are looking to buy in the current market, you may well be experiencing the frustration that undoubtedly comes with that. The service we provide as your conveyancing lawyer could save you lots of money. If that sounds like you, please read on!
From a purchaser's perspective, this could become an expensive exercise if you do a full due diligence exercise on a property with a lawyer only to miss out on property after property and then get a bill from the conveyancing lawyer every time.
When a property goes to either auction or Deadline sale, a vendor via their agent will traditionally provide information about the property including a Land Information Memorandum (LIM), a copy of the title, any earthquake-related information and sometimes, but not always, a building inspection report. Of course, for a purchaser, all of this means having a lawyer look through the auction or deadline pack and advising if there are any obvious issues with the information provided. It sometimes adds up to in excess of 100 pages of information to be digested and reported on.
Sometimes as a purchaser, you may feel the need to obtain a building inspection report at your own cost too if one is not provided and you feel it sensible to obtain one or your lender or insurer requires one. As a purchaser, it is also necessary to have your finance 100% sorted for the purchase of the particular property when buying at auction. A pre-approval is not sufficient. You must also have insurance in place from the fall of the hammer if successful.
For obvious reasons, if buying in Canterbury, having insurance in place is absolutely vital! On occasion, you may even need a valuation for your lender. For first home buyers, there is also the need to make sure you have Kiwi-saver preapproval and First Home Grant approval from Kainga Ora too if hoping to use those sources of funding.
Of course, the difference with a deadline sale is that you can still insert conditions in the agreement for your own benefit so you do not have to be unconditional as you do at an auction. The vendor hopes however that in supplying you with some information, that if you are happy with the LIM for example, you might make a nice clean offer without a LIM condition. Often, the cleaner your offer (the fewer conditions) the better chance you might stand of being successful.
FREE AUCTION OR DEADLINE REPORT
If your conveyancing lawyer does the due diligence on the information provided properly and does not just give it a cursory glance, there can be a lot of time spent on pre-contract due diligence. A comprehensive review of an auction or deadline pack should not be dealt with by a quick phone call either in our opinion. We provide a thorough written report of all the information provided in the auction or deadline pack.
If you are unsuccessful at auction or deadline on two, maybe even three occasions and you get a bill from your conveyancing lawyer for say $400 plus GST every time, it can get expensive very quickly. Add to that the possible cost of a building inspection report and/or a valuation and you could be considerably out of pocket after a failed bid at auction or deadline sale. This is particularly the case in the ultra-competitive market we are experiencing at present.
One of the key services we offer for those looking at a property purchase at auction or by deadline sale is to review the contract and all associated information and provide a written report, at no cost to our client. When you add that to the fact that when you are successful at auction or deadline sale our price for your conveyance is guaranteed once advised to you, and we have a lot of happy buyers. In our experience, the vast majority of people for whom we perform this service remember us and come back to us for their conveyancing when eventually successful, whether at auction, deadline sale or otherwise.
So if you are looking to buy at auction or make an offer on a property offered for sale by deadline sale and would like one of our written reports on a property you are interested in and, the comfort of a guaranteed fee structure, give us a call or go to our contact page now and send us your details and we will contact you to discuss your requirements. In the electronic age, we live in it doesn't matter where your purchase is because we can do conveyancing work for you no matter where you are located. If you prefer to talk to us in person, give Brent a call on 021 222 4546.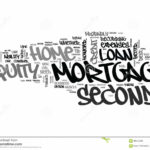 There is a common misconception that conveyancing is 'easy' and that you should be able to get your house purchase done 'on the cheap' by anyone claiming to be competent in this field. In this post, we will try to bust a few of those myths and at the same time, explain a few of those confusing terms which you will hear used often in connection with your house purchase.
To many, the term 'conveyancing' itself is a confusing one. After all what exactly does it mean? Put simply, it is the process by which we, as your conveyancing lawyer, help you 'convey' or transfer ownership of a property from the existing owner (the vendor) to you (the purchaser) as the new owner. At the same time, in the vast majority of cases, we will also be instructed to act for your bank to register a new security in favour of the bank for loans advanced to assist you with the purchase.
This again is an area where many folk find the terminology used by lawyers confusing. When someone pays off their loan to a bank they will often be heard to declare that they 'don't have a mortgage', when in fact, a distinction needs to be made between having a loan from a bank and having a mortgage in place over the title to the property you own as security for that loan.
Confusing Legal Terms
You see, when you finish paying off your loan(s) to the bank and you no longer owe any money to the bank, you have in fact cleared or paid off your loan, but the security for that loan is a different issue altogether. The mortgage you hear referred to is the security registered by your conveyancing lawyer to give your bank security for the money it has advanced to you by way of loan. In order for the 'mortgage' to be removed once you have repaid the loan in full, it is necessary for someone to write to your bank requesting that the mortgage security be released. Once you have paid off the loan and discharged or removed the mortgage from the title, you can truly be said to be 'mortgage free'.
In some cases, even though your loan has been repaid, it is still a good idea to leave the mortgage security in place on the title. If, for example, you were contemplating buying an investment property or upgrading the kitchen or the bathroom in your home, you might want to borrow funds from the bank to help with this. Having the mortgage still in place over the title saves you the time and money of registering new security for the further advances, whatever the purpose of those advances might be.
The phrase 'equity' is another term which often confuses some people. The equity you have in the property is calculated by taking it's current market value of your home and deducting any loans you owe to your bank. The net figure you arrive at will represent the equity which you have in your home.
This can become particularly important if you wish to buy an investment property as a part of your retirement plan. In many cases, rather than having cash savings to put toward the deposit, you might borrow against the equity you have in the family home. The purchase price is often therefore 100% borrowed, partly against your 'equity' in the family home and then partly against the security of the investment property itself.
If you want conveyancing done well, and everything explained in Plain English by an experienced practitioner with 30 years' experience offering guaranteed fees at competitive rates you don't need to look any further. Just enter your details on our contact page and we will get back to you, usually within 24 hours at the latest.