Finance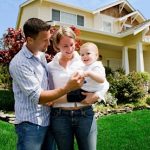 Let us help you with finance.
We specialise in securing the best possible mortgage and home loans available. With over 14 years experience and access to dozens of lenders in New Zealand we can offer you a wide variety of options.
Established in early 2006 Advanced Mortgage Solutions has helped thousands of people with their mortgage requirements, saving them time, money and hassle.
Advanced Mortgage Solutions is able to assist with a complete range of home loan products. Regardless of whether you are a first home buyer, subsequent buyer, property investor, or if you are refinancing your existing loans, we can advise on the home loan product which will best suit your needs.
We love a challenge so if you are self-employed, have no proof of income, need second mortgage finance or have been declined by your bank, we have the expertise to assist you. For senior client's we also understand the workings of Home Equity Release loan products and can advise on these.
Advanced Mortgage Solutions promise to you is to understand your personal circumstances and to make your home loan experience easy, quick and headache free. We are specialists in making home loans work where other brokers and the banks can't!
If you've been told 'no' by your bank or broker for your home loan then speak to us now we love turning a 'no' into a 'YES
Contact me on 021 343 648 or scott@amsnz.co.nz
This Post Has Been Viewed 189 Times