Month: December 2018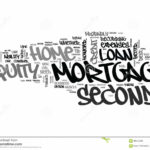 There is a common misconception that conveyancing is 'easy' and that you should be able to get your house purchase done 'on the cheap' by anyone claiming to be competent in this field. In this post, we will try to bust a few of those myths and at the same time, explain a few of those confusing terms which you will hear used often in connection with your house purchase.
To many, the term 'conveyancing' itself is a confusing one. After all what exactly does it mean? Put simply, it is the process by which we, as your conveyancing lawyer, help you 'convey' or transfer ownership of a property from the existing owner (the vendor) to you (the purchaser) as the new owner. At the same time, in the vast majority of cases, we will also be instructed to act for your bank to register a new security in favour of the bank for loans advanced to assist you with the purchase.
This again is an area where many folk find the terminology used by lawyers confusing. When someone pays off their loan to a bank they will often be heard to declare that they 'don't have a mortgage', when in fact, a distinction needs to be made between having a loan from a bank and having a mortgage in place over the title to the property you own as security for that loan.
Confusing Legal Terms
You see, when you finish paying off your loan(s) to the bank and you no longer owe any money to the bank, you have in fact cleared or paid off your loan, but the security for that loan is a different issue altogether. The mortgage you hear referred to is the security registered by your conveyancing lawyer to give your bank security for the money it has advanced to you by way of loan. In order for the 'mortgage' to be removed once you have repaid the loan in full, it is necessary for someone to write to your bank requesting that the mortgage security be released. Once you have paid off the loan and discharged or removed the mortgage from the title, you can truly be said to be 'mortgage free'.
In some cases, even though your loan has been repaid, it is still a good idea to leave the mortgage security in place on the title. If, for example, you were contemplating buying an investment property or upgrading the kitchen or the bathroom in your home, you might want to borrow funds from the bank to help with this. Having the mortgage still in place over the title saves you the time and money of registering new security for the further advances, whatever the purpose of those advances might be.
The phrase 'equity' is another term which often confuses some people. The equity you have in the property is calculated by taking it's current market value of your home and deducting any loans you owe to your bank. The net figure you arrive at will represent the equity which you have in your home.
This can become particularly important if you wish to buy an investment property as a part of your retirement plan. In many cases, rather than having cash savings to put toward the deposit, you might borrow against the equity you have in the family home. The purchase price is often therefore 100% borrowed, partly against your 'equity' in the family home and then partly against the security of the investment property itself.
If you want conveyancing done well, and everything explained in Plain English by an experienced practitioner with 30 years' experience offering guaranteed fees at competitive rates you don't need to look any further. Just enter your details on our contact page and we will get back to you, usually within 24 hours at the latest.
With recent changes to the law, we have had a lot of inquiry regarding the recent changes to the Overseas Investment Act 2005, and whether clients are eligible to buy a home in New Zealand. The rules can be confusing, particularly if you are not a New Zealand Citizen. Since 22 October 2018, anyone purchasing land in New Zealand is required to complete a Residential Land Statement relating to whether the transaction requires consent before they can proceed.
An area of confusion is if you are not a New Zealand citizen but are in a relationship with a New Zealand citizen. In most cases, the answer will usually be yes and you will be able to purchase a home. However, we need to temper that by saying that your relationship will almost certainly need to be a qualifying relationship as defined by New Zealand law. This is because there is an exemption if your spouse or partner is a New Zealand Citizen or ordinarily resident in New Zealand – no consent is required.
You can also purchase land in New Zealand if you are ordinarily resident in New Zealand yourself (have a residence class visa and have been living in New Zealand the last 12 months and are a tax resident – have been in New Zealand for 183 days in the last 12 months and tax residency has not stopped).
If you are unsure about your eligibility to purchase a home, feel free to contact your conveyancing lawyer to discuss your eligibility.